LightForce's New Website Launch
Check out our
NEW
WEBSITE
---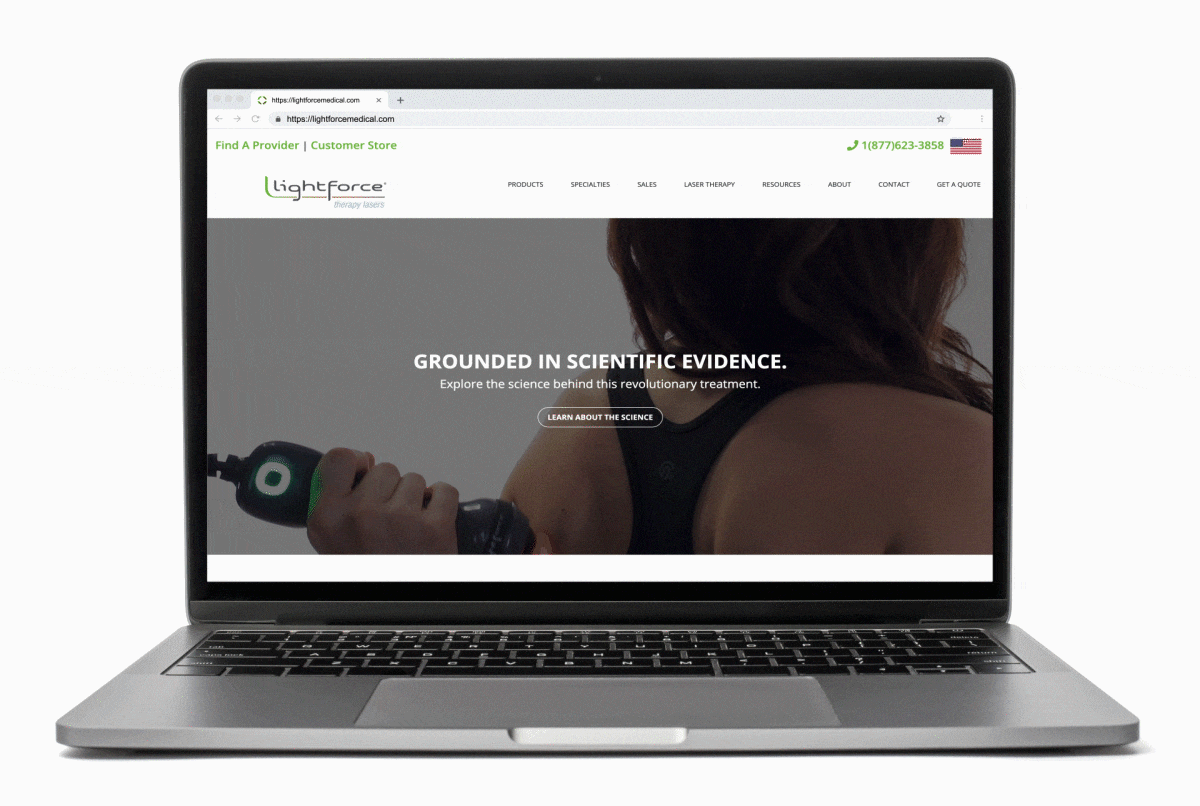 We've redesigned our site with
OUR CUSTOMERS IN MIND.
---
Now find the latest research, webinars, and specialty specific information to help you grow in your laser therapy knowledge.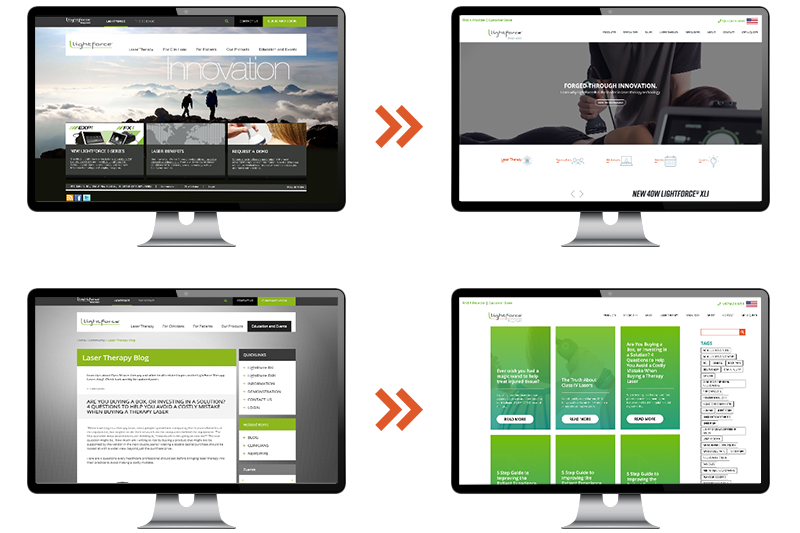 ---
Rebuilt. Rejuvenated. Reimagined.
SITE GOALS.
As the leader in laser therapy technology and innovation, LightForce is committed to continually improving our devices and the customer experience. To deliver on our LightForce promise of innovation, we have relaunched LightForceMedical.com to be an interactive and informative experience for customers and those interested in learning more about laser therapy.
Search engine optimization and ranking on Google for our targeted terms was also important. Pages followed SEO best practices and the Nashville SEO company and Nashville web design company Atomic Design was brought on to implement tactics.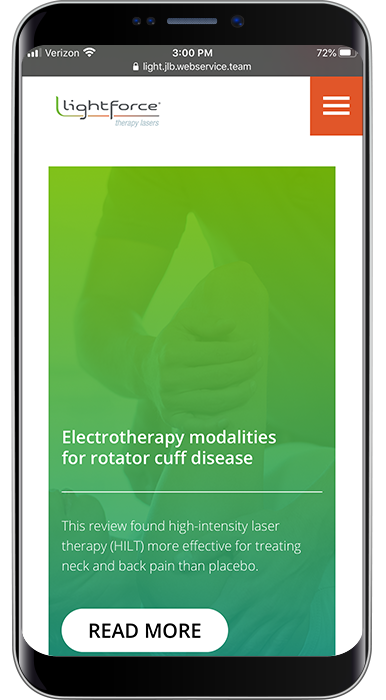 >> To make evidence-based laser therapy research easy to find.
---
 >> To make specialty specific information available to clinicians.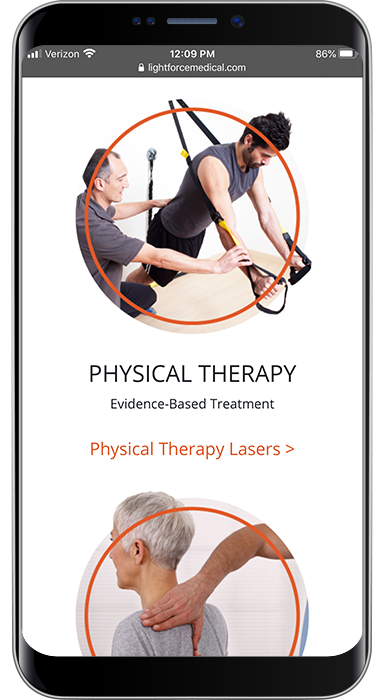 ---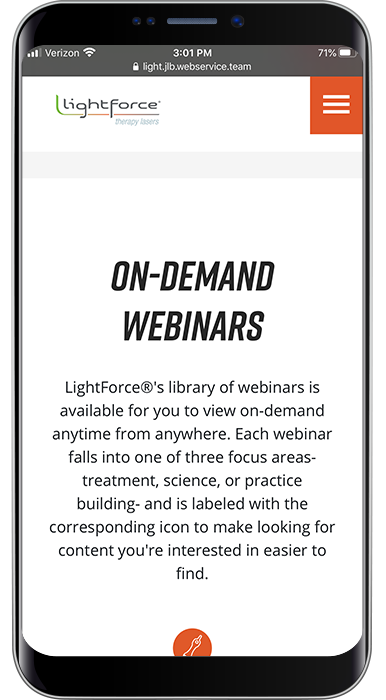 >> To make training webinars readily accessible through an on-demand library.
---
 >> To make a space for laser therapy blogs, articles, and events.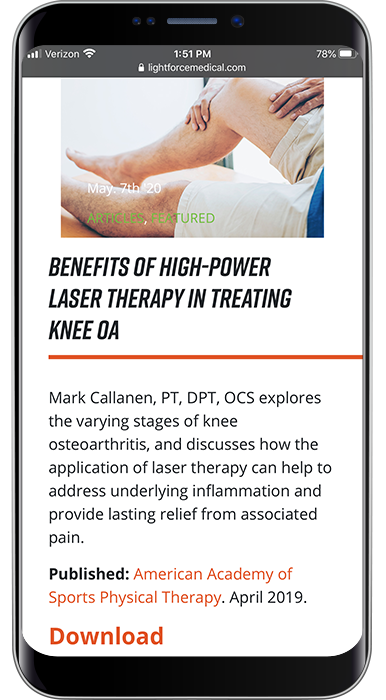 ---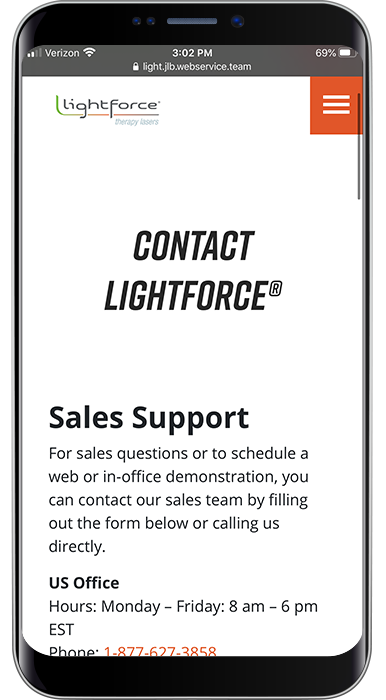 >> To make it easy for customers to connect with LightForce.
Website SEO services provided by Atomic Design SEO.